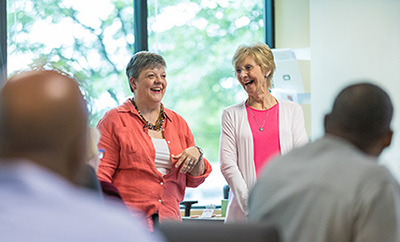 Maggy Sterner is a branding coach, elevator pitch coach, and business coach.
She explains clearly and simply what business owners and professionals need to know about their brand, brand message, elevator pitches, and how to communicate clearly about their business, mission, and purpose.
Maggy's talks focus on how to get clarity about your brand, how to find the words to articulate your unique value, and how to find the confidence to say what you do – loud and proud – to attract clients, opportunities, promotions, and become visible.
She's available as a keynote speaker, workshop facilitator, and presenter, as well as for podcast and telesummit interviews.
Maggy has spoken at conferences, to business coaching groups, for professional business groups, and nonprofit organizations, as well as in her own master classes.
Her target audience is small business owners and entrepreneurs – coaches, consultants, creatives, healers – and business professionals.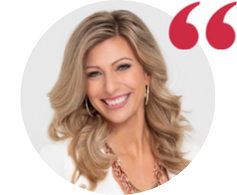 My business coaching group couldn't sing her praises enough!
Not only did they love Maggy, they applied what they learned from her about how to talk about what they do and they're getting results!. One of my group members landed her first big client, and said that being able to articulate what she did clearly was what made it happen!
Christa Davis
Leadership Coach for Women in Business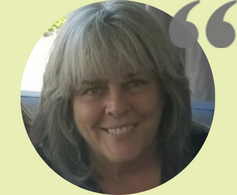 AS MAGGY HELPED A PARTICIPANT SHED EXCESS WORDS IN THEIR MISSION STATEMENT…
remove the clutter, and discover the essence of their message, I saw a paradigm shift. I also saw the shift among audience members watching Maggy work with the volunteer. You could literally hear the 'aha.'
The energy and enthusiasm in the room was electrifying. Everyone was visibly excited at the possibilities for themselves after seeing Maggy in action.
Cara Fogarty
Nonprofit Institute at the College of Southern Maryland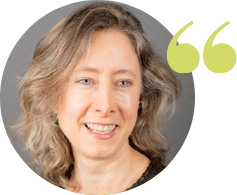 YOU PRESENT AND SHOW UP BETTER THAN ANYONE HAS…
in the 862 webinars I've been to lately. You stop, pause, give people a chance to check in, don't go too fast, pacing is good, slides are simple. You emote – you hold the listener – better than anybody else I've seen.
Jen Hinrichs
Partnership Facilitator & Matchmaker for mission-based organizations and coalitions
Pitch Power
®
Talk About What You Do So the Right People Say, "I need you!"
You need to talk about what you do.
You don't want to "toot your own horn," sound sales-y, or fake.
You want to be real, speak from your heart, and connect with your ideal clients.
In this interactive talk (includes live coaching with participants), Maggy deconstructs the elevator pitch and makes it easy for people to create their own short pitch.
You'll learn how to
Create a short, clear, conversational way to tell people what you do
Say what matters and leave out what doesn't
Overcome the mental blocks that keep you from saying what you do with confidence and conviction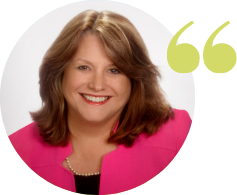 ON MANY OCCASIONS I'VE SEEN MAGGY LIVE COACH BUSINESS OWNERS…
to help them put their passion and mission for their business into their elevator pitch.
She has an amazing process to help people find the right words to make their pitch engaging and right on target for their audience.
Julia Westfall
CEO | Hera Hub D.C
"THIS MASTER CLASS WAS FANTASTIC!!…
It helped me understand how to write a winning pitch. I was touched by your passion and ability to help me get to the HEART of what I offer to my clients. A big AHA moment.
I loved this event and you are awesome! You have such a crisp, clear way of communicating and a clear process. I got so much out of the session!"
Julie Heifetz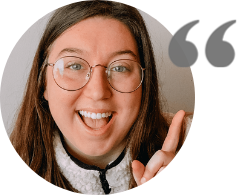 YOU COMPLETELY CHANGED MY OUTLOOK AND VIEW OF MY ENTIRE BUSINESS…
This was the most informative information I have received in years. I can't believe how you simplified pitching!
Erin Cafferty
Freelance Copywriter
Niche Power
Narrow Your Niche to Grow Your Busine$$
Let's get real:
It's hard to turn business away.
Here's a fact:
Everyone who comes knocking for your help isn't your ideal client.
Here's the truth: When you know the problem you solve and the results you deliver, your business will be fulfilling and you'll earn consistent income.
In this interactive talk (including live coaching with participants), Maggy explains what a niche really is and why a narrow niche attracts more clients than a general niche.
You'll learn how to
Identify your perfect niche
Get over the mental blocks that keep you struggling to sell to the wrong people

Find the magic sauce knowing your niche delivers to all your marketing – talking about what you do online and out loud gets super easy and fun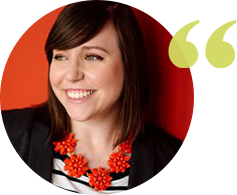 I FEEL MUCH MORE CONFIDENT ABOUT MY NICHE…
Now I see a clearer path for building a strong client base in that niche. Thank you for everything Maggy!
Christy Batta
Graphic Designer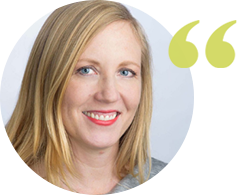 I KNEW ALL ALONG WHO I WANTED TO SERVE BUT I COULDN'T ADMIT IT BEFORE…
Now that I'm saying it, it's a weight off my shoulders. I feel more energized and unstuck. Now I feel more free to talk about sobriety and be more myself.
Naomi Veak
My Sober Girlfriends
Brand Power
Discover Your Brand
Live your superpower
®
A solid business or career isn't built on a cool logo, catchy tagline, what you used to do, or a pretty website.
It's built on knowing who you are, what you're *really* selling (whether you're an entrepreneur or employee), and how to own what you do so you become known as the expert in the magic you deliver.
You'll learn how to
Discover your brand
Position yourself as the go-to person for what you bring to the table
Articulate the value you deliver in a way that's sincere, heartfelt, and real so you have a big impact in the area you serve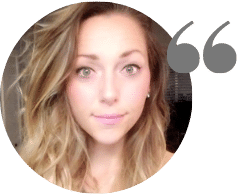 YOU KNOW HOW YOU HAVE A BUSINESS BUT DON'T KNOW WHAT THE HELL TO SAY…
when someone asks you what you do? Meet my no-BS friend Maggy. She will straighten your shit so that YOU CAN attract clients who deliver money into your bank account like she just did for me.
Jamie Burnett
Holistic Health Coach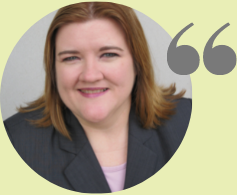 YOUR HELP WITH CRAFTING MY BRAND POSITIONING STATEMENT DEFINITELY HELPS ME…
refine everything and make it more concrete – 'this is something I can articulate.' It's not just all the words rolling around in my head.
Paula Brantner
Workplace Harassment Prevention Consultant
Fees
Fees for speaking vary based on the audience, level of customization, and travel requirements.